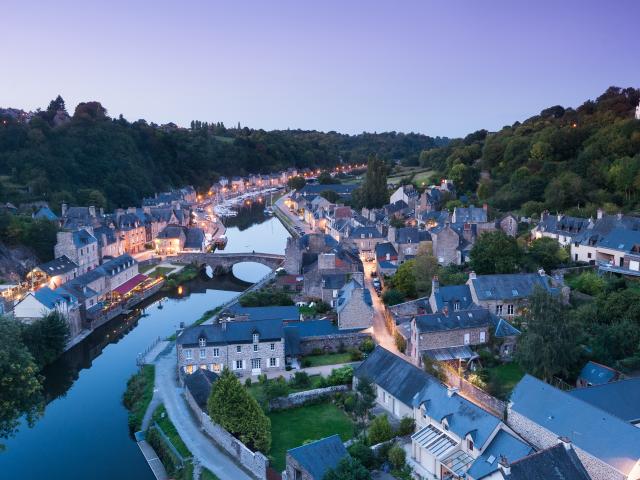 Your stay
In the dynamic Breton capital, culture and architecture intertwine. In Rennes, discover the historical centre: the Marché des Lices market, the medieval streets lined with colourful half-timbered houses, the Portes Mordelaises, the remains of ancient ramparts, the mansion houses, the opera, etc. And don't miss its most famous monument: the Parliament of Brittany, famous for its French ceilings, its paintings and gildings.
The itinerary continues to Dinan, an 11th-century medieval town surrounded with impressive ramparts that provide a breath-taking view of the port and the Rance valley. The unique heritage of the city is surprising: belfry, churches, convents, half-timbered houses and narrow streets.
Saint-Malo, a Town of Art and History, a privateer town synonymous with dreams and adventures, has been world famous since the 16th century. Its fortified city architecture adds unique character. The parapet walk will show you some lovely sea views, including the famous islands of Grand Bê and Peti Bê. Now, direction Cancale. After an oyster discovery experience, it's time to taste them!