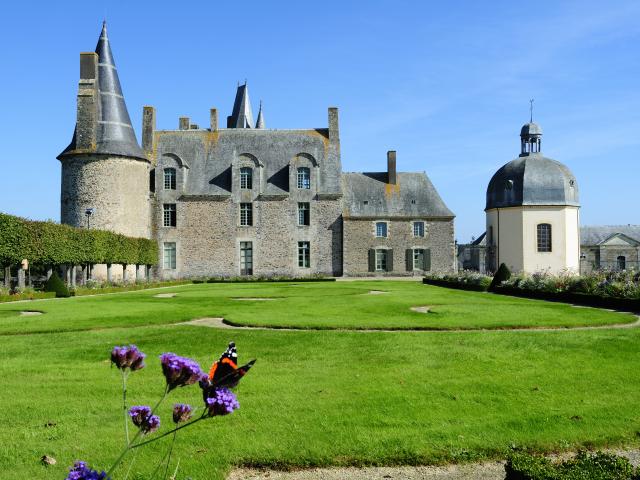 Your stay
Set off in the footsteps of writers and painters, listen to the story of their artistic life and be carried away by the charm of the sites. That's the programme of this circuit. Your customers will first follow François-René de Chateaubriand, in Rennes and Saint-Malo, where the master of romanticism spent some of this youth. In Combourg, they'll visit the castle, owned by the family and immortalised by the writer in "Memoirs from Beyond the Grave".
After a detour via Dinan, a beautiful medieval gem, head to Vitré – labelled a Town of Art and History – and the Rochers-Sévigné castle where Madame de Sévigné wrote some of her famous letters.
Then it's off to southern Finistère, to Pont-Aven, which, under the influence of Paul Gauguin, was one of the most cutting-edge art centres in France in the 19th century. A group of young people formed around the master of impressionism: Paul Sérusier, Maurice Denis, Émile Bernard…Paul Gauguin was inspired for one of his most famous works, the Yellow Christ, by a painting that is still visible in Notre-Dame de Trémalo chapel. The painters' road will also take you to Quimper, with a stop recommended at the Musée des Beaux-Arts. A lovely area is dedicated to permanent exhibitions from the Pont-Aven school and to many local artists, such as the poet Max Jacob.